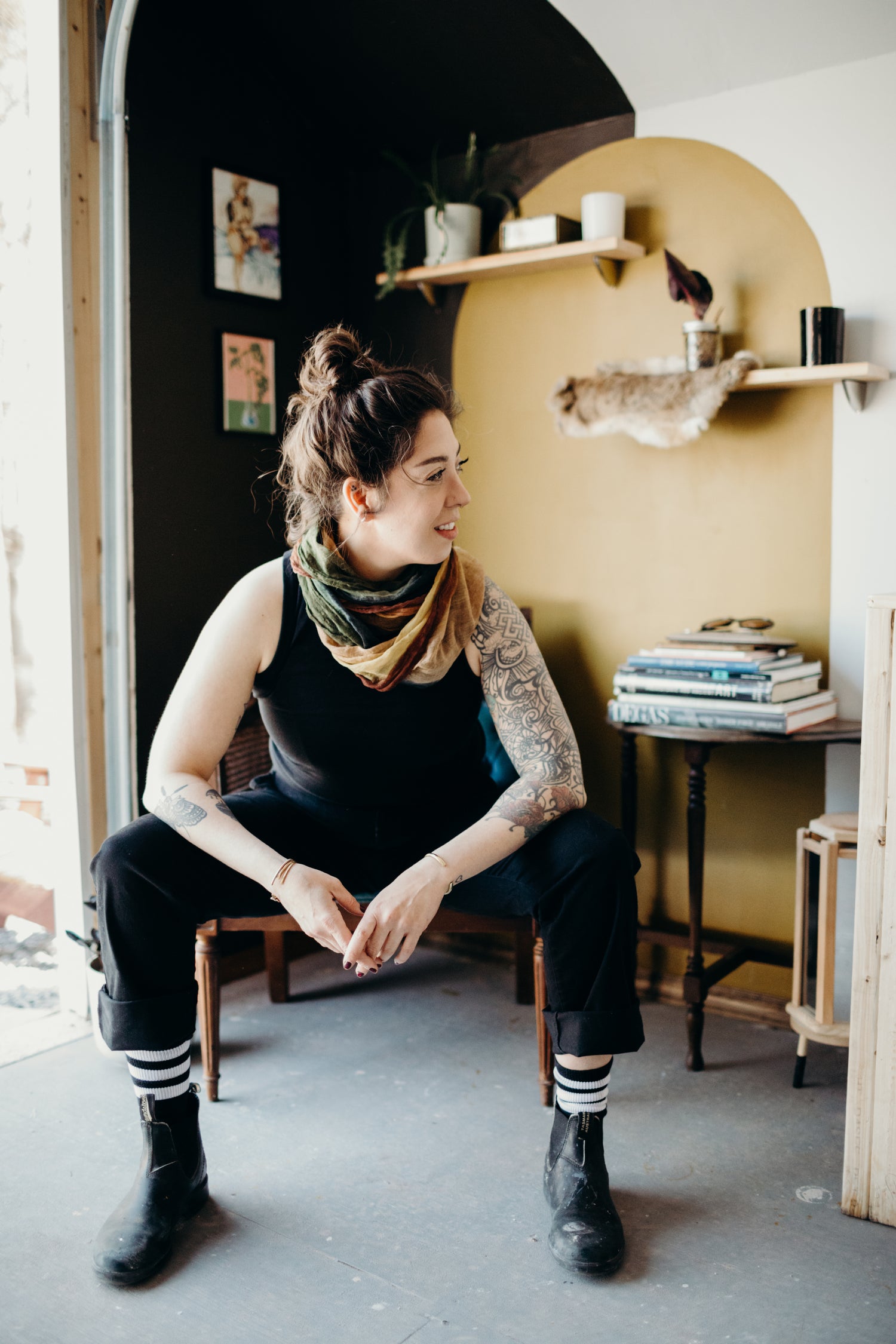 Ash King
Ash King is an interdisciplinary artist living and working in Upstate New York. After spending a few years in Seattle, Ash relocated to Idaho. There they earned their BFA in Ceramics from Boise State University. Returning to Upstate New York they joined The Studio in Troy, NY as a resident artist.

Ash has participated in residencies in Seattle, WA and New York and has had work exhibited nationally. Ash spends time as an event curator and grassroots organizer, and of course making pots.
As a process based maker, Ash's work reflects the infinite process of becoming. Their artistic practice is rooted in personal experience with the ongoing exploration of self, community, intersections, and dynamic social systems through the framework of identity. 
Their belief is that art objects have the ability to embody the stories of their owners and the spaces they inhabit. Ash's work functions as a canvas to express a nuanced perspective on the relationship between social norms, as well as individual and group identity.